About
The UC Davis Distinguished Emeritus/a Award honors outstanding scholarly work or service (e.g., service in professional, university, Academic Senate, emeriti/ae, departmental, editorial posts or committees) performed since retirement by a UC Davis emeritus/a. The award is administered by the UC Davis Emeriti Association (UCDEA).
Award Details
The call for nominations takes place in the fall and is open to all Emertae/i.
Distinguished Emeritus/a Award recipients receive a plaque and a cash award of $1,000. The award is typically announced at the annual Emeriti and Academic Retirees Luncheon in January of each year.
For Further Information
Please contact the UCDEA Awards and Recognition Committee through the UC Davis Retiree Center.
 
Professor Carole Joffe is the 2023-2024 UC Davis Distinguished Emeriti Awardee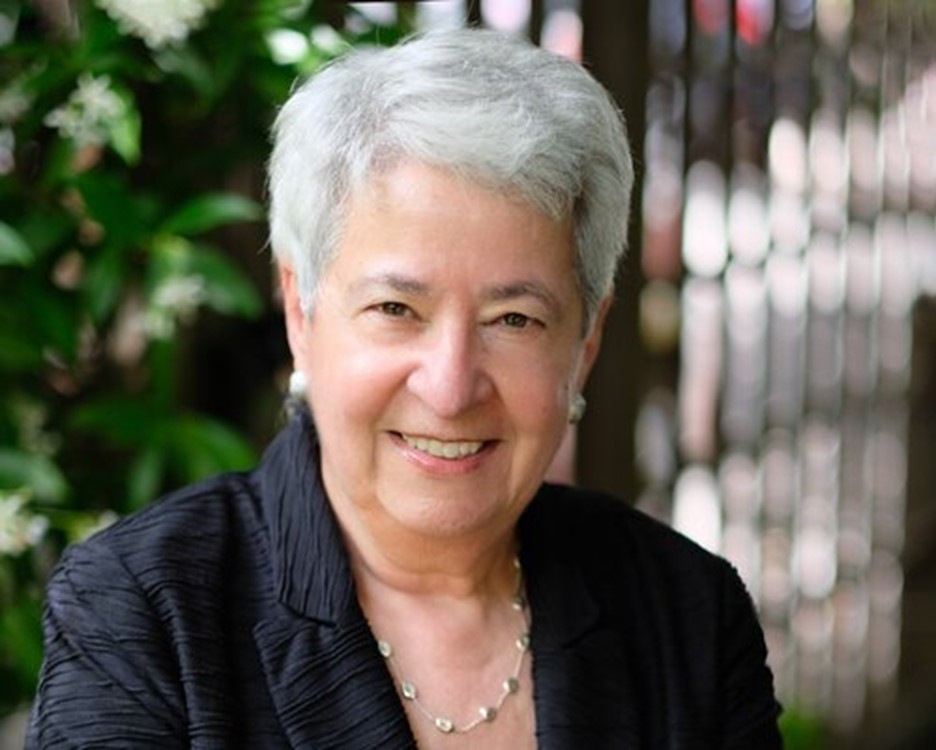 We are pleased to announce Professor Emerita Carole Joffe as our selection for the UC Davis Distinguished Emeriti Award for 2022-2023. Prof. Joffe is a professor in the department of obstetrics, gynecology and reproductive sciences at the University of California, San Francisco, and a professor of sociology emerita at the University of California, Davis. This award honors outstanding scholarly work or service (e.g., service in Professional, University, Academic Senate, Emeriti/ae, and Departmental, editorial posts, or committees) performed since retirement.  The award will include recognition at the Chancellor's Emeriti Luncheon, a plaque, and a $1,000 award.
She has not slowed down since she retired in 2009, Prof. Joffe's research continues to focus on the social dimensions of reproductive health, with a particular interest in abortion provision. Since retirement, she has been a UC Davis Professor on Recall at UCSF. In this role, she continues to commit her time to training and mentoring the next generation of scholars and medical providers in the Department of Obstetrics, Gynecology and Reproductive Sciences and has attained the status of Professor.   It is primarily a research position, but she regularly teaches webinars in the sociological aspects of reproduction to physicians in two groups: the Fellowship in Family Planning, and Physicians for Reproductive Health. In her post-retirement career, Prof. Joffe has mentored at least 25 individuals, ranging from graduate students at UC Davis to young post-residency physicians and assistant professors. These activities included: serving on dissertation and orals committees; reading manuscripts; giving advice about research; career counseling and coaching practitioners. In recognition of her research and mentorship activity, the National Abortion Federation recently established the Carole Joffe—Stanley Henshaw award for the Social Science Study of Abortion, to be given annually to an advanced graduate student or someone within a year of completing their thesis. This is one of many national honors she has received.
Besides writing for an academic audience, she also frequently writes op-eds and other pieces for the public.  Professor Joffe's scholarly output since she took emeritus status is impressive.  They include:   1) Three books, each of which makes a vital contribution to our understanding of abortion access under increasingly restrictive regimes; 2) 19 articles in peer reviewed scholarly journals; and 3) over 92 opinion essays and letters to editors in the country's leading papers. By any measure, she is a scholar who remains in her prime. Her most recent book, with David S. Cohen, is Obstacle Course: The Everyday Struggle to get an Abortion in America, published by the University of California Press. It was published in 2020 and received an Honorable Mention for the 2021 Adele Clarke Book Prize: https://www.ucpress.edu/book/9780520385665/obstacle-course.  
Her current research addresses the responses of abortion providers to the overturning of Roe v. Wade. Per her nominator, Prof. Emerita Diane Wolf stated, "She is currently working on a follow-up book with Cohen that will examine how abortion providers and advocates responded to the Supreme Court Dobbs decision (which overturned Roe). She is also preparing a second edition of her edited book, Reproduction and Society: Interdisciplinary Readings. Professor Joffe commits an enormous effort toward translating her research findings and expertise into public knowledge. She has published an astonishing 92 editorials since 2009 in outlets such as the New York Times, the Washington Post, the Hill, the Huffington Post, the Guardian, Time, and Rolling Stone. In addition to the editorials, many of her Letters to the Editor continue to be published in outlets such as the New York Times; her most recent letter was published there in May 2022. Her work is read and incorporated by policy makers at the highest levels. As one indicator of her impact, in 2016, Supreme Court Justice Ruth Bader Ginsberg directly cited one of Professor Joffe's writings in a case focused on abortion."
All her support letters emphasize that Prof. Joffe is playing a vitally important role as a scholar, mentor and advocate as the U.S. navigates this fraught moment in its decades long battle over abortion law. Her work has never been more necessary than it is today. The UCDEA applauds Prof. Joffe for her courageous efforts to address reproductive rights for women.  She continues to bring state, national, and global attention to the University and is most deserving of this Distinguished Emeriti Award for 2022-2023.