Constantine Panunzio Distinguished Emeriti Award
The Constantine Panunzio Distinguished Emeriti Award was created by a bequest from Professor Constantine Panunzio of UCLA. The award honors outstanding scholarly work or educational service (e.g. service in professional, university, Academic Senate, emeriti, departmental editorial posts or committees) performed since retirement by a University of California emeritus or emerita in the humanities or social sciences. This is a UC-wide prize, so each year there is only one award for all UC campuses.
Call
The Call for this award normally goes out fall quarter, and has been completed for 2017-2018.
Nominations must include:
A cover letter outlining the nominee's distinctive scholarly work and/or educational service since retirement
A curriculum vitae listing accomplishments since retirement, and
The names of three to five references who could write supporting letters for the nominee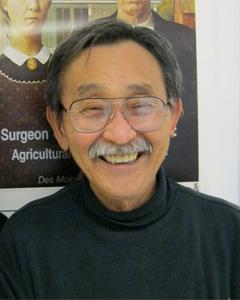 Dr. Isao Fujimoto Wins Prestigious Constantine Panunzio Distinguished Emeriti Award
UC Davis, Davis, California April 18, 2016
The 2016 Constantine Panunzio Distinguished Emeriti Award honoring Emeriti Professors in the University of California system has been awarded to Professor Emeritus of Asian American Studies, Isao Fujimoto of UC Davisand Professor Emeritus of History, Peter Kenez, UC Santa Cruz. Professors Emeriti Fujimoto and Kenez are the thirty-sixth and thirty-seventh UC Emeriti Professors to receive the Constantine Panunzio Award. Read more
Past Awards
| | | |
| --- | --- | --- |
| 1999-2000 | Emmy Werner | Human and Community Development |
| 2002-2003 | Sarah Hrdy | Anthropology |
For Further Information
If you have any questions regarding the eligibility or nomination procedure, please contact the UCDEA Awards and Recognition Committee c/o the UC Davis Retiree Center.